News — Compliance
Posted by Lynna Bryan on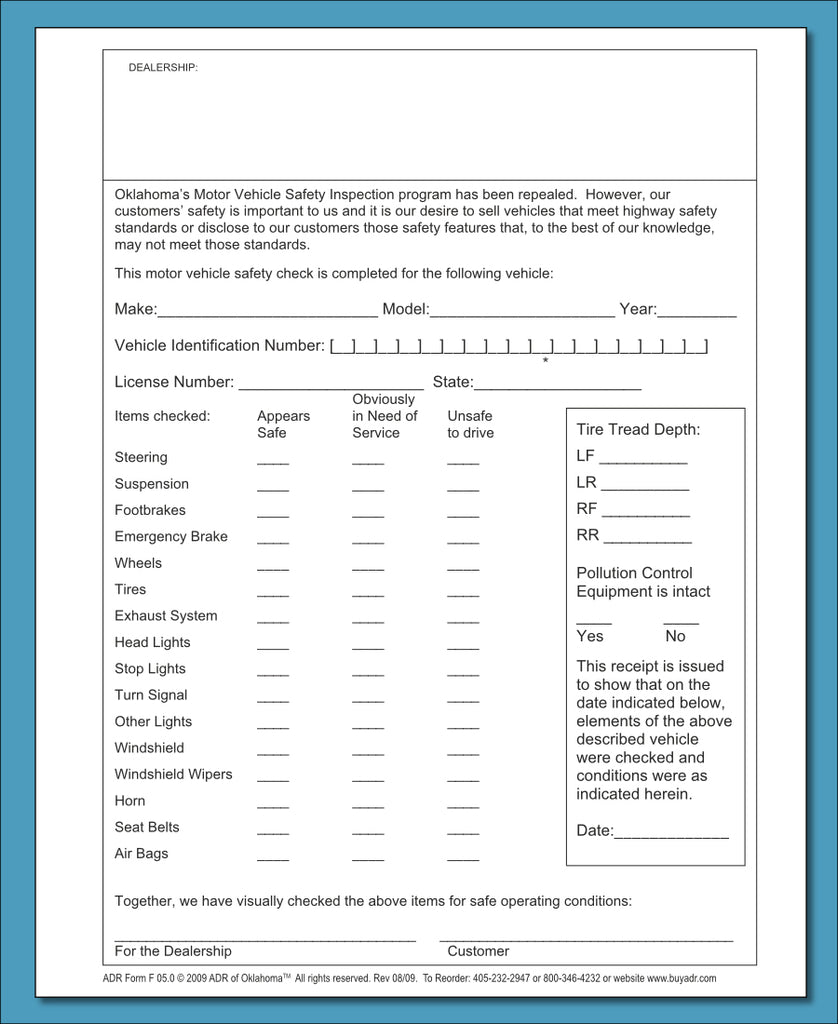 Even though Oklahoma repealed the vehicle inspection requirement in 2009, the laws mandating vehicle equipment requirements remain in effect.  By statute, in Oklahoma a vehicle may not legally be driven or moved on any highway unless it is in safe mechanical condition and unless certain components are in good working order and meet adjustment standards.  It is not uncommon for parts of the emission control system to be bypassed in certain trucks in an effort to gain increased fuel mileage. However, such bypass is strictly prohibited by law. Statutes specifically require the following: The emission control system equipment shall be...
Posted by Lynna Bryan on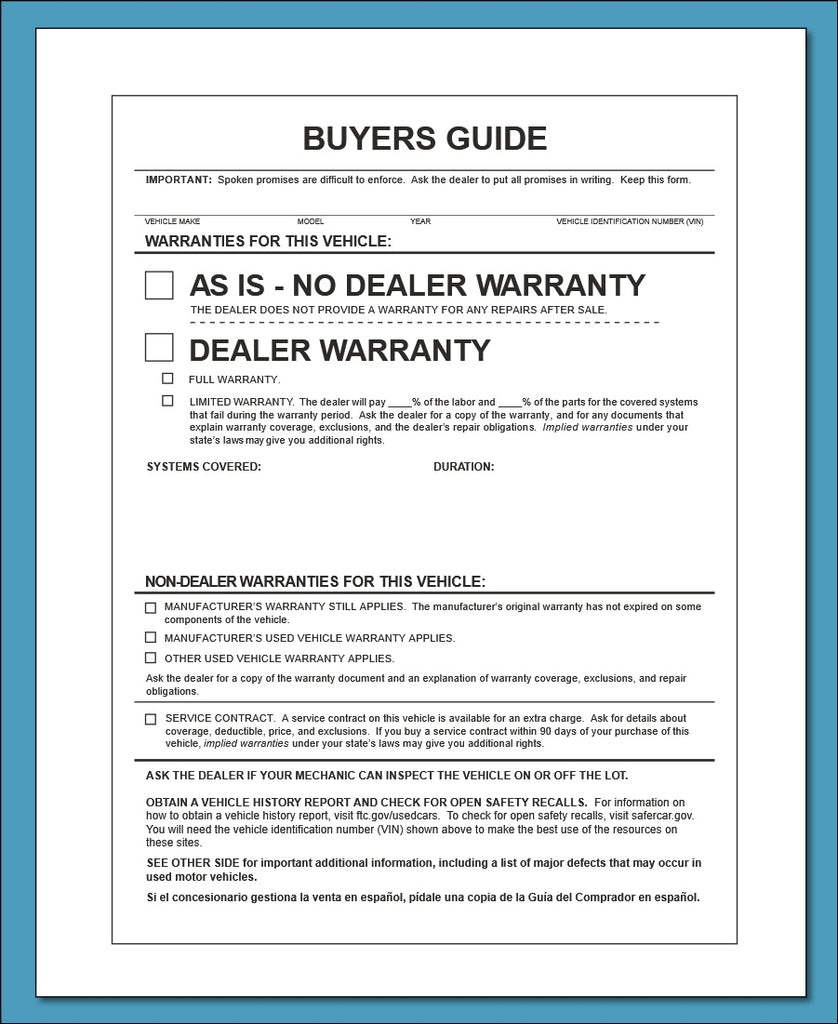 In December 2016, the Federal Trade Commission (FTC) issued the Final Rule regarding modifications to the Used Car Rule. The Used Car Rule, formally known as the Used Motor Vehicle Trade Regulation Rule, has been in effect since 1985 and requires car dealers to display a window sticker, known as a Buyers Guide, on the used cars they offer for sale. The Buyers Guide discloses whether the dealer offers a warranty and, if so, its terms and conditions, including the duration of the coverage, the percentage of total repair costs the dealer will pay, and which vehicle systems the warranty...
Posted by Lynna Bryan on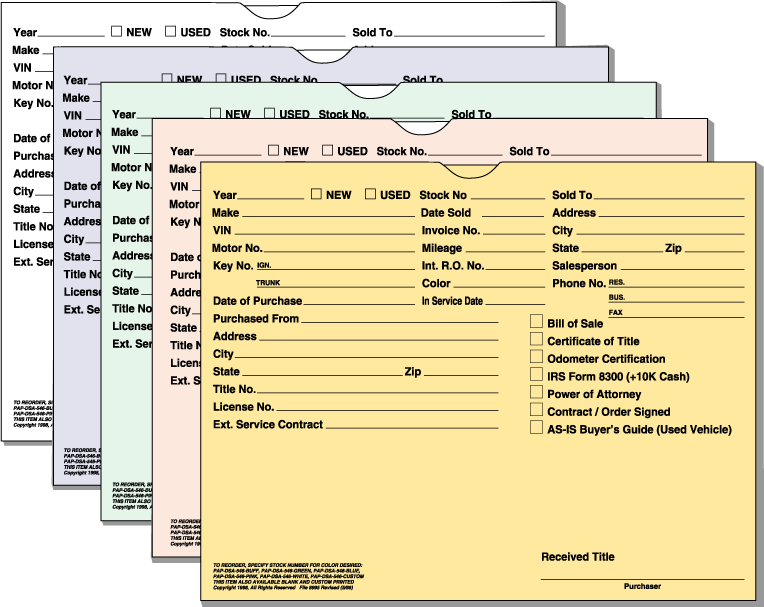 At a minimum, a fully documented sales folder (in Oklahoma) will contain the following: Customer Identification and Verification Documents Copy of government-issued photo ID, such as driver's license, passport, etc. Documentation of steps taken to confirm customer identity. Specially Designated Nationals (SDN) List Printout. [The Office of Foreign Assets Control maintains a list of persons, including terrorists and narcotics traffickers, whose assets are blocked. US persons are generally prohibited from transacting business with them. For each sale, a dealer should search the alphabetical list for the customer's name and print the appropriate page, thereby documenting the absence of the customer's...
Posted by Lynna Bryan on
Oklahoma law requires dealers to provide a "30-Day Notice" to motor vehicle purchasers at the time of sale. The Notice must inform customers that they have 30 days from the date of purchase to register the vehicle and pay taxes due the state. Failure to provide the notice can subject the dealer to certain fines and penalties. Used Motor Vehicle & Parts Commission auditors are notifying dealers that compliance requires two separate notices. Disclosure of the requirement to register and pay taxes and fees. Must be provided at the time of the sale. Must contain specific language. Must be acknowledged...