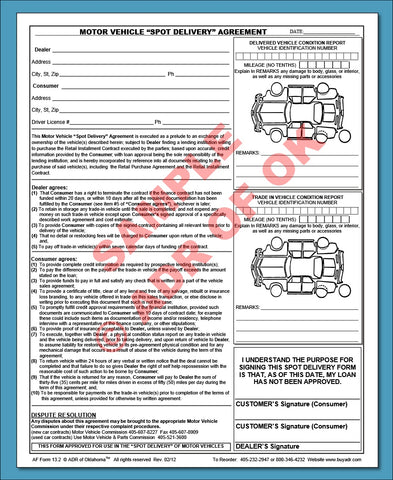 Spot Delivery Form
The Spot Delivery Form is required by the State if the customer is permitted to drive the vehicle while awaiting financing. Clarifies dealer's rights and customer's obligations during the time pending financing.
Form is approved by the Oklahoma Motor Vehicle Commission for use by new dealers and the Oklahoma Used Motor Vehicle and Parts Commission for use by used dealers.
8 1/2" x 11", 2 part.
100 per pack.
---
We Also Recommend